---
The DermiMatch Solution to Hairloss
Through years of perfecting scalp micropigmentation to give the most natural and undetectable results, DermiMatch Hair Clinic now offers its products to all hair artists from hair transplant doctors to barbers.  DermiMatch provides training material and online tutorials to guide its clientele on their way to making a name for themselves as the next greatest SMP artist in the industry.  Scalp Micropigmentation Training
Scalp Micropigmentation Tutorial
SMP Tutorial - DermiMatch
Blog

Scalp micropigmentation is undoubtedly one of the most effective ways to treat hair loss. Although it is not a hair growth treatment, it does help hide the scalp problems that...

There is an influx of hair loss solutions everywhere. With so many offering to provide you revolutionizing results, it's hard to find something that actually works. A spreading bald spot,...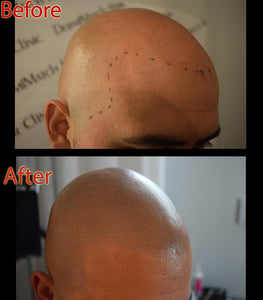 So you have found the real deal to get rid of scalp shine. Of course, that shining head was always a big personality problem for you. Now that you have...